Soil type: Schist
Altitude: from 200 to 300 metres
Varietal range: Grenache
Syrah
Carignan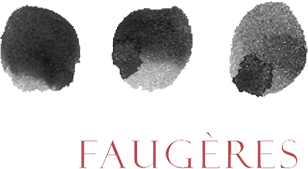 The name: 'Château de La Liquière', quite simply – what could be more natural for the estate's original wine?
Winemaking: Harvesting by hand, tank ageing.
Tasting notes: The vines are old, have deep roots in the schist soils and offer us clusters that are few and far between with site-expressiveness, and are therefore precious. This is an intense wine developing aromas of red and black fruits, driven by mineral notes.
Food pairings: La Liquière pairs well with lamb, beef fillet, pigeon and guinea fowl.
If you would like to order this wine we can most certainly recommend a wine merchant's near you or send you our shipping rates.
Please fill in this form.
We will get back to you very quickly.